Attention!
For capacity reasons, we do not accept refurbishments and repairs of old original PRIM watches.
Restoring lustre to your memories
During more than 70 years of watchmaking tradition in Nové Město nad Metují, several million PRIM watches have been produced. Do you have a Prim at home that you have a special relationship with? Maybe you received it for graduating or inherited it from someone you would like to be reminded of. You may also like the current retro style, but the watch you would like to wear does not work, the dial is faded or it is missing a hand. Renovation can make the old movement functional again and return the shine to your favourite watch. We offer a comprehensive renovation programme, whereby you can choose according to your personal needs and wishes. You can choose from cleaning and regulation, hand replacement, movement repair, dial renovation, finishing or even replacing the entire case. In the past, less durable materials were used to make the cases; the new stainless steel case not only looks attractive, but also increases the durability of the watch when worn every day.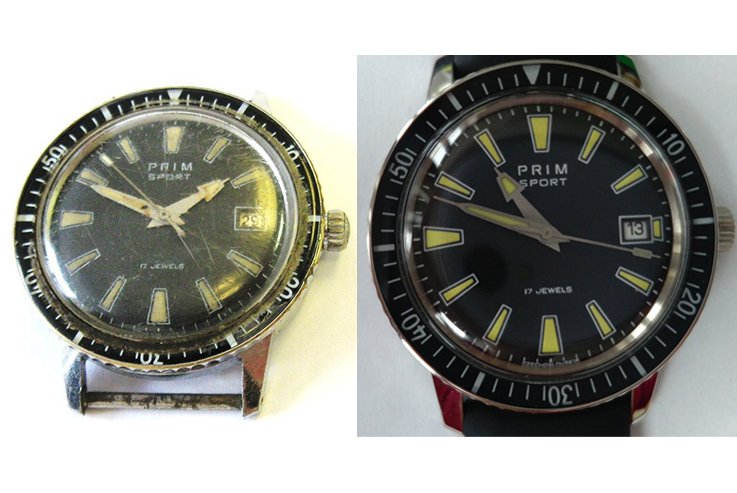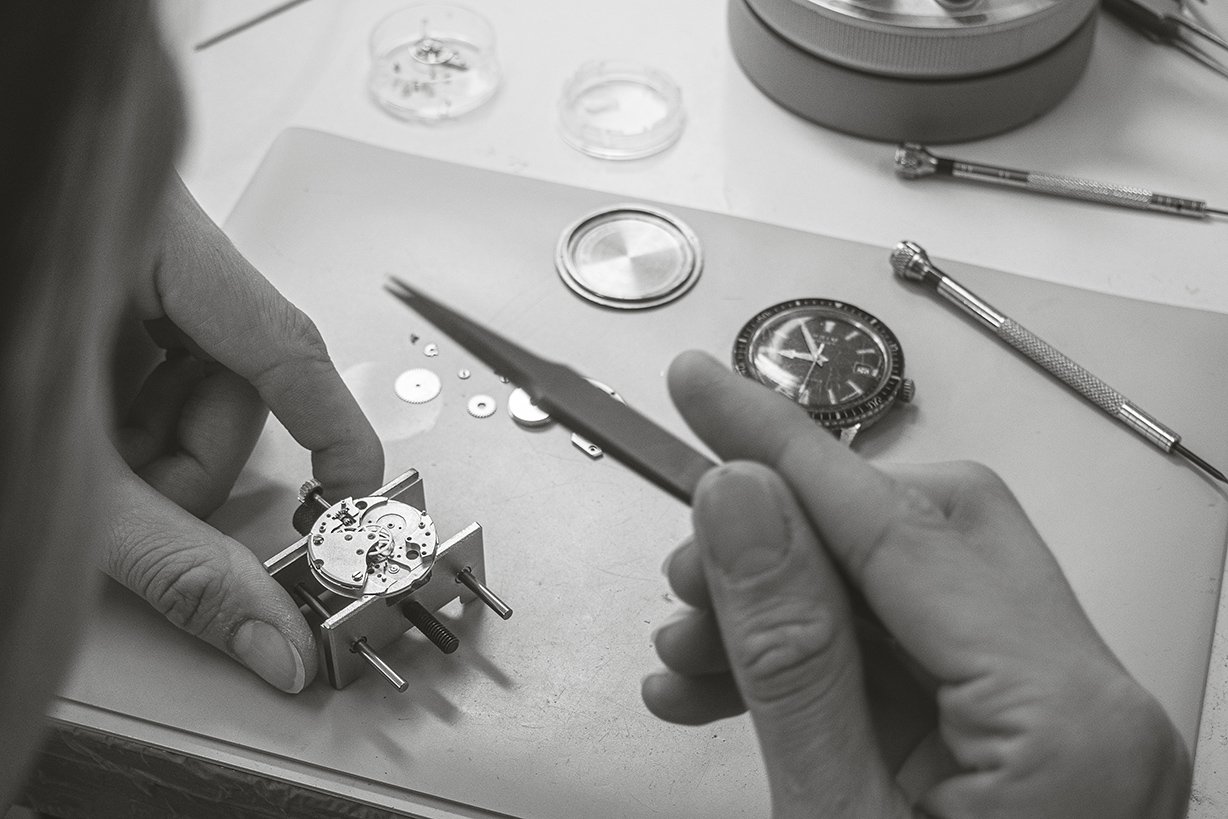 Entrust your watch to the manufacturer
As the only Czech manufacturer of PRIM watches, we have the original drawing documentation for most older types of PRIM watches. This means we are able to provide professional renovation and guarantee the use of original parts. We also have the technology at our disposal to produce the plastic crystals that were used in Prims in the past. If you want to keep the real value of your watch, beware of repair shops that use non-original parts from China or Poland. Not only are they of lower quality, but their use will devalue your watch in a similar the use of non-original parts does when repairing a car. For every renovated watch we issue a Certificate of Originality as confirmation that the watch has been professionally renovated by the manufacturer. Certified renovation means your Prim watch can serve you for decades to come - with the promise of preserving its beauty and historical value for future generations.
Our services
Movement regulation and cleaning with non-working parts replacement
Case, caseback, dial and hands cleaning
New surface finishes for the case - gilding and rhodium plating
New glass, dial and hands
Conversion to a new stainless steel casing
Personalisation of case, caseback, dial, hands, crown and calibre (movement)
New leather or rubber strap Renovation takes 3-6 months
Unfortunately, some historical types of watches can no longer be renovated. We will be happy to provide you with more information about the possibilities of renovating your watch after filling out the form below or by sending an e-mail to info@prim.cz (please attach a photo of your Prim watch).